Florence iron double bed by Florentia Bed
average rating: (5)
€ 360,45
€ 445,00
Risparmi € 84,55
VAT included
Previous price: € 445,00
Florence iron double bed by FlorentiaBed
The Firenze double bed is a prestigious wrought iron bed. It is a real design element; to furnish your home with style and elegance. Furthermore, this double bed is characterized by the modern play of iron curves which enhances both the headboard and the footboard and which make the Firenze bed the undisputed protagonist of your bedroom.
The Firenze double bed is available as standard in different finishes and versions.
Dimensions:
188 x 212 x H.headboard 147 cm
for bed base cm 160 x 190
Headboard only

(with wall attachments)
Iron headboard and bed frame
Headboard and footboard
Headboard with Pianosa bed frame (upholstered bed frame height 17 cm)
Headboard with upholstered bed frame height cm 30
With Standard container
With Comfort container
(See technical sheet)
Finishes:

Fabrics for upholstered bed frame and container: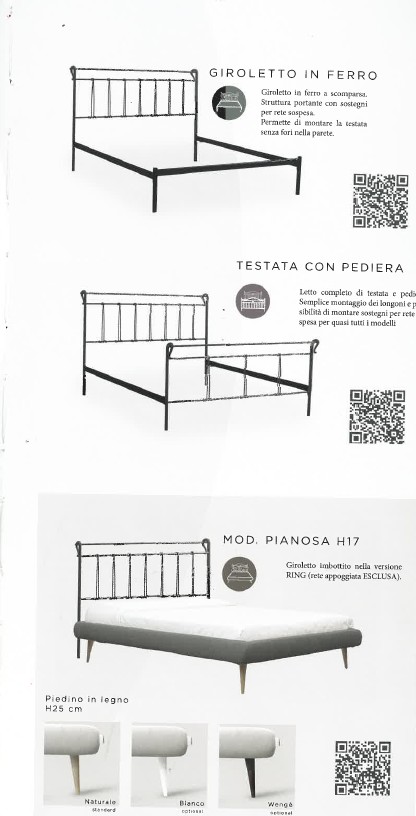 Reviews
To write a review you must
login
.
Products that might interest you
Recently viewed products